How RMsis can simplify your Requirements Management activities?
Ever wondered why project management, requirements management, project scope, project management tools, and project management software are essential to software and product development teams? The essence of project management lies in its ability to ensure the successful achievement of product development goals.
It is a simple process of documenting, analyzing and agreeing on requirements so that engineering teams always have a current and approved set of requirements.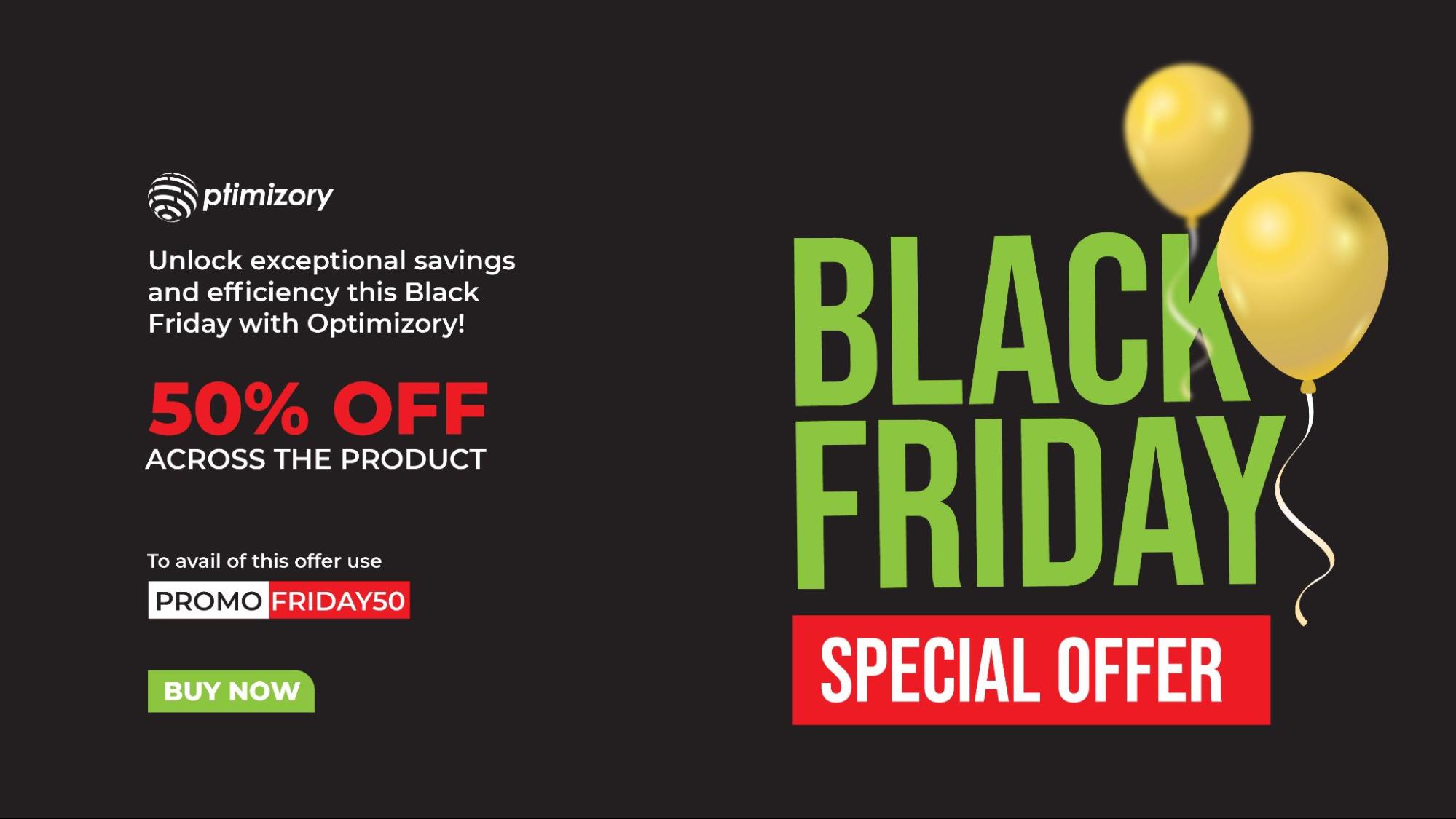 Requirements management provides a way to avoid errors by keeping track of changes in requirements and fostering communication with stakeholders throughout the engineering lifecycle.
It is reported that as many as 71% of software projects fail due to poor requirements management, making it the single biggest reason for project failure – higher than bad technology, missed deadlines, or change management fiascoes.
In this article, we will discuss how critical Requirements management is and how RMsis can simplify the process.
Why is Requirements Management important?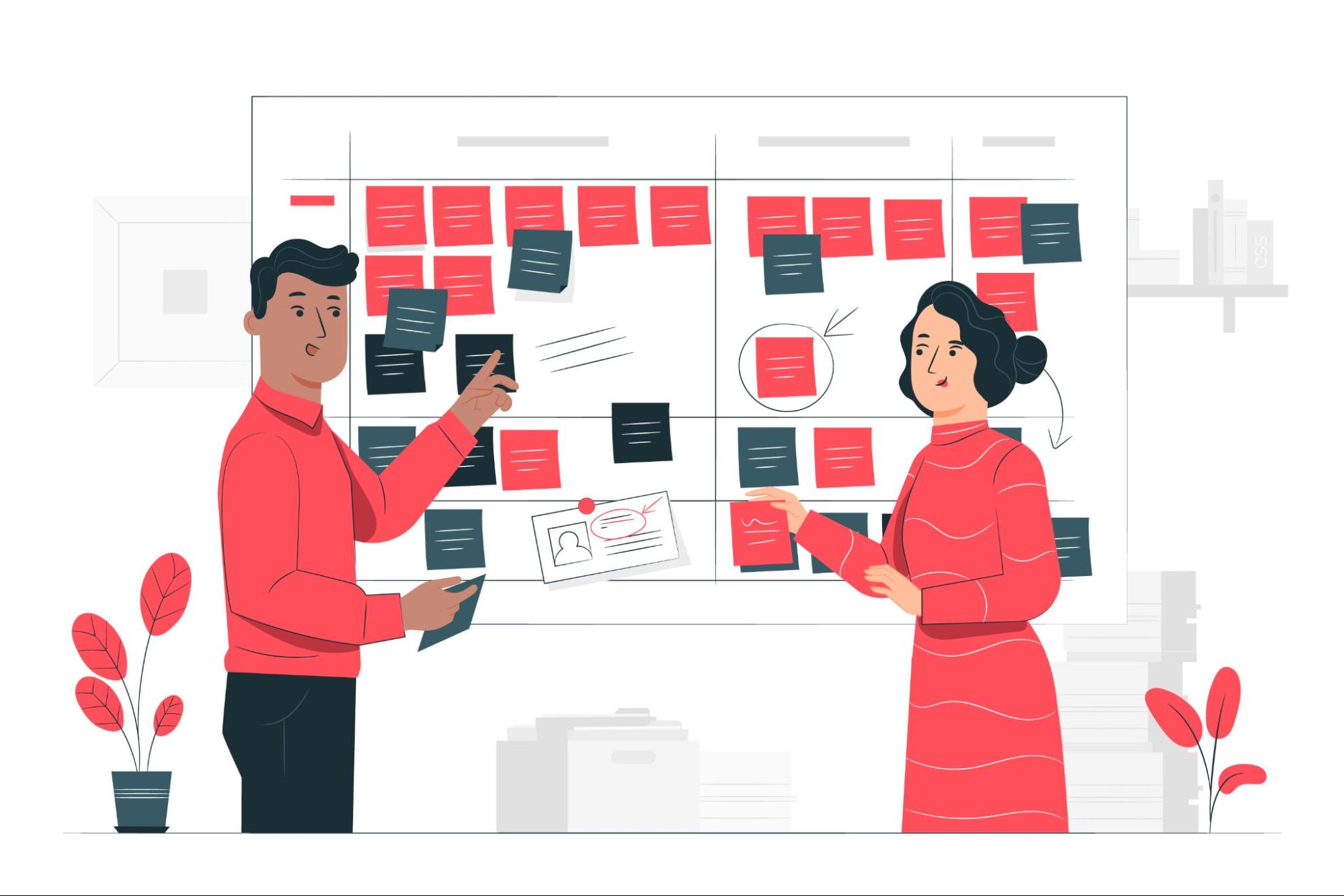 Products are continuously becoming complex with more lines of code, and additional software. Almost every product evolves through a series of releases or iterations that correct defects, add more features, or update previously implemented features.
To understand the importance of requirements management in project development, let's look at these scenarios:
Scenario 1: Requirements can cascade across complex systems and can decompose into multiple subtasks and lower-level designs. A single change can cause a chain effect on other linked requirements.
Scenario 2: Your team builds a release only to find that they have misunderstood the requirements
Scenario 3: You need to search for a project requirement, only to discover you have multiple versions. And you have no idea, which is the current version.
In the face of such intricate project environments, robust project management tools and requirements management tools become indispensable. A well-structured project management software and requirements management plan become critical to project success. They allow engineering teams to control the project scope and navigate the product development lifecycle effectively.
Why Choose RMsis for Requirements Management?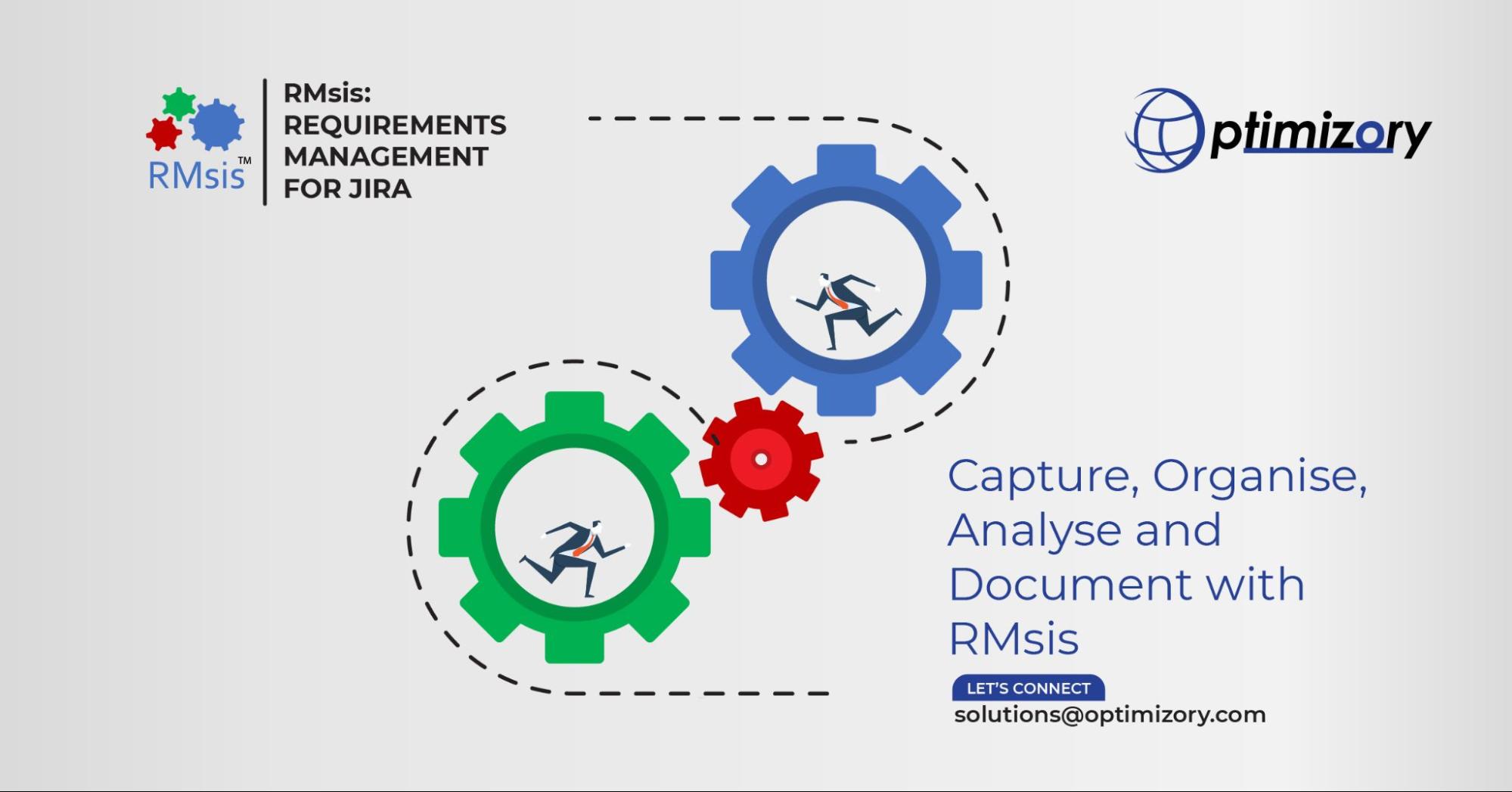 Project management software provides the tools for you to execute the set plan, helps reduce costs, accelerate time to market and improve quality control. These tools help review, analyze, document and manage all requirements within a project.
While Jira is undeniably one of the most popular project management tools in the project management realm, known for its well-defined workflow mapping and issue tracking capabilities, the increasing complexity of projects and detailed requirements demands a robust requirement management tool.
RMsis- Requirements Management for Jira is one such tool available for Jira users. Here's how RMsis can simplify your Requirements Management activities.
1. Requirements Documentation & Review
RMsis provides a spreadsheet format to document requirement details in a well-organized manner. The documentation table includes fields like requirements summary, criticality, assignees and other customizable fields.

RMsis- Requirement Documentation Table
The benefit of documenting requirements in tabular format is that all requirements are precisely defined thus saves developers' time in reading and interpreting the requirements.
2. Version Control & Baselining
RMsis also allows Baselining set of requirements and Version control. Baselining requirements after proper analysis and review help the development team to stay on track and avoid scope creeps.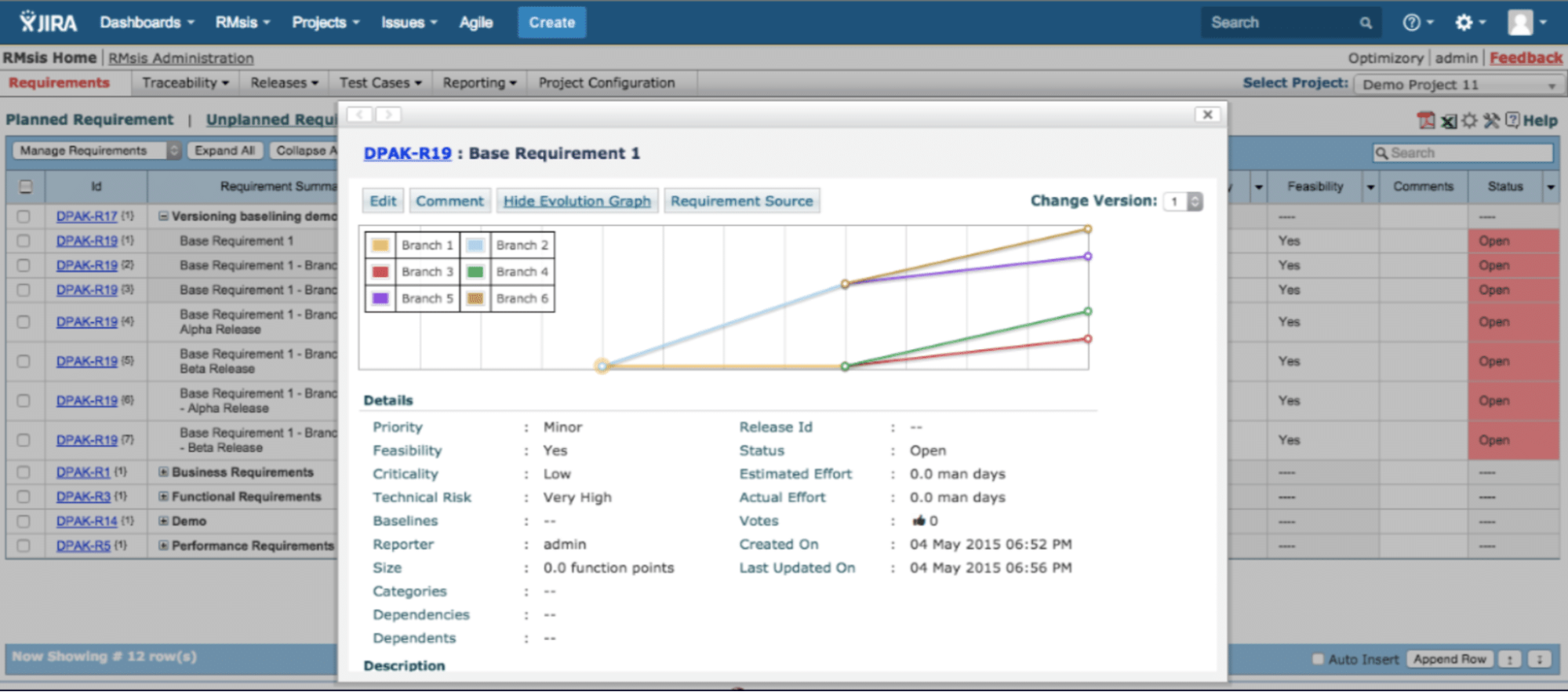 Requirement Evolution Graph
Version control in RMsis allows you to reuse your requirements across projects. It's quite possible that for a product there can be a number of versions running in parallel. And RMsis can help you to work on multiple versions without any confusion. In addition, the "Latest version" filter in RMsis version 2.2.0 enables you to disable older versions and display the latest version of any linked requirements.
3. Traceability
Requirements traceability is another important activity when it comes to managing requirements. Requirements can cascade across complex systems and can decompose into subtasks and lower-level designs.
More importantly, it helps your team members understand the reason behind any changes It assists developers in making correct and cordial changes that are in line with the intended long-term design of the product.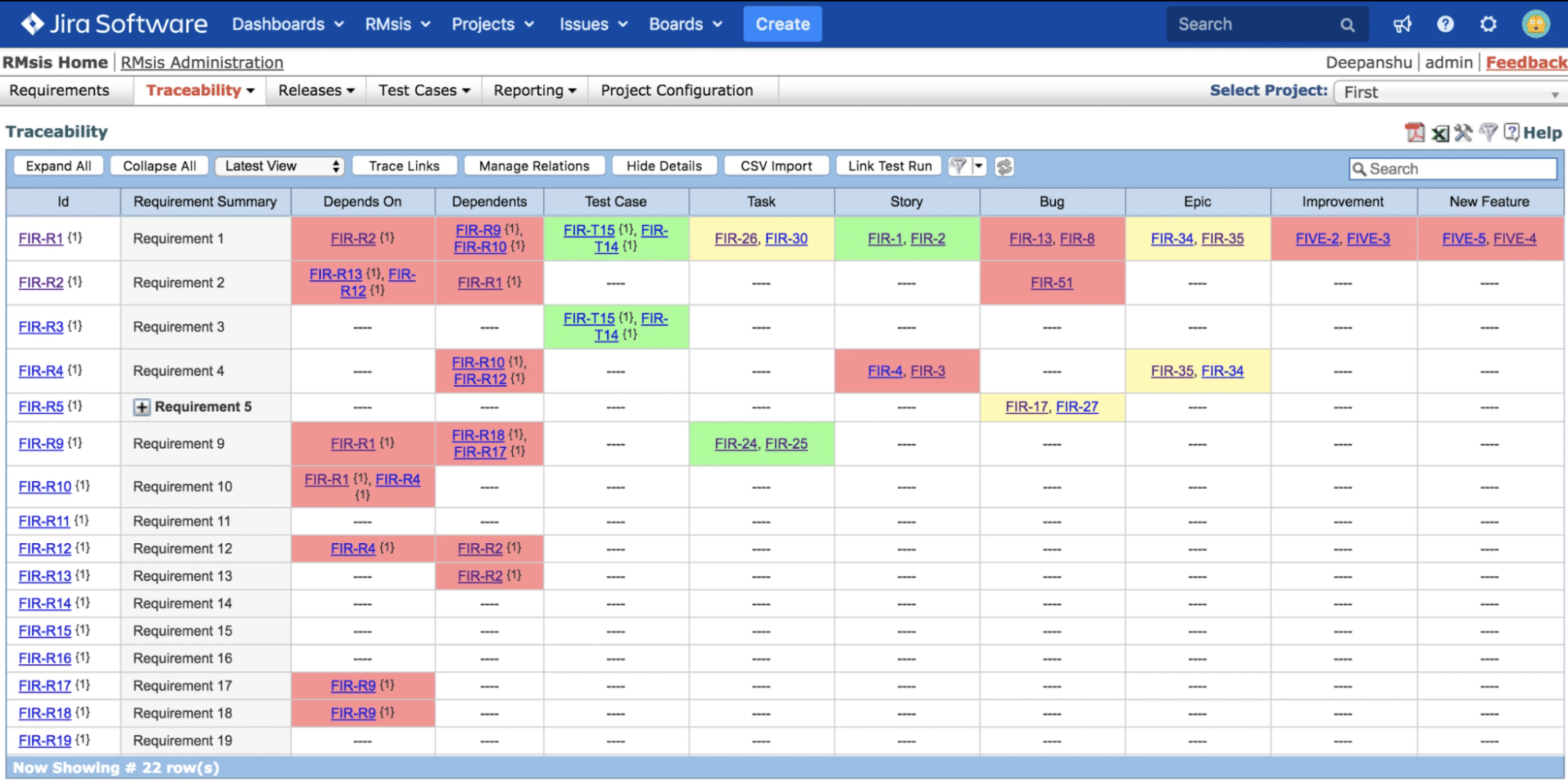 RMsis- Requirements Traceability View
The end to end traceability view helps to manage requirements between various entities (requirements, test-cases, Jira issues) in RMsis. It is also providing various reports to trace and control the changes within your project.
In a world where project management, requirements management, project scope, project management tools, and project management software are integral to success, RMsis emerges as the cornerstone. By choosing RMsis, you empower your team with a tool that simplifies and elevates the requirements management process, ensuring clarity, precision, and control while reducing misunderstandings and confusion.
Therefore a clear, concise, error-free project management tool can help your teams detect errors early, reducing project cost and risk.