Is Optimizory the Missing Link in Your Business's Efficiency?
In the dynamic landscape of modern business, Optimizory shines as a beacon of innovation and excellence. With a legacy spanning over a decade since our establishment in 2009, Optimizory has been driving industries forward with advanced solutions and unwavering support.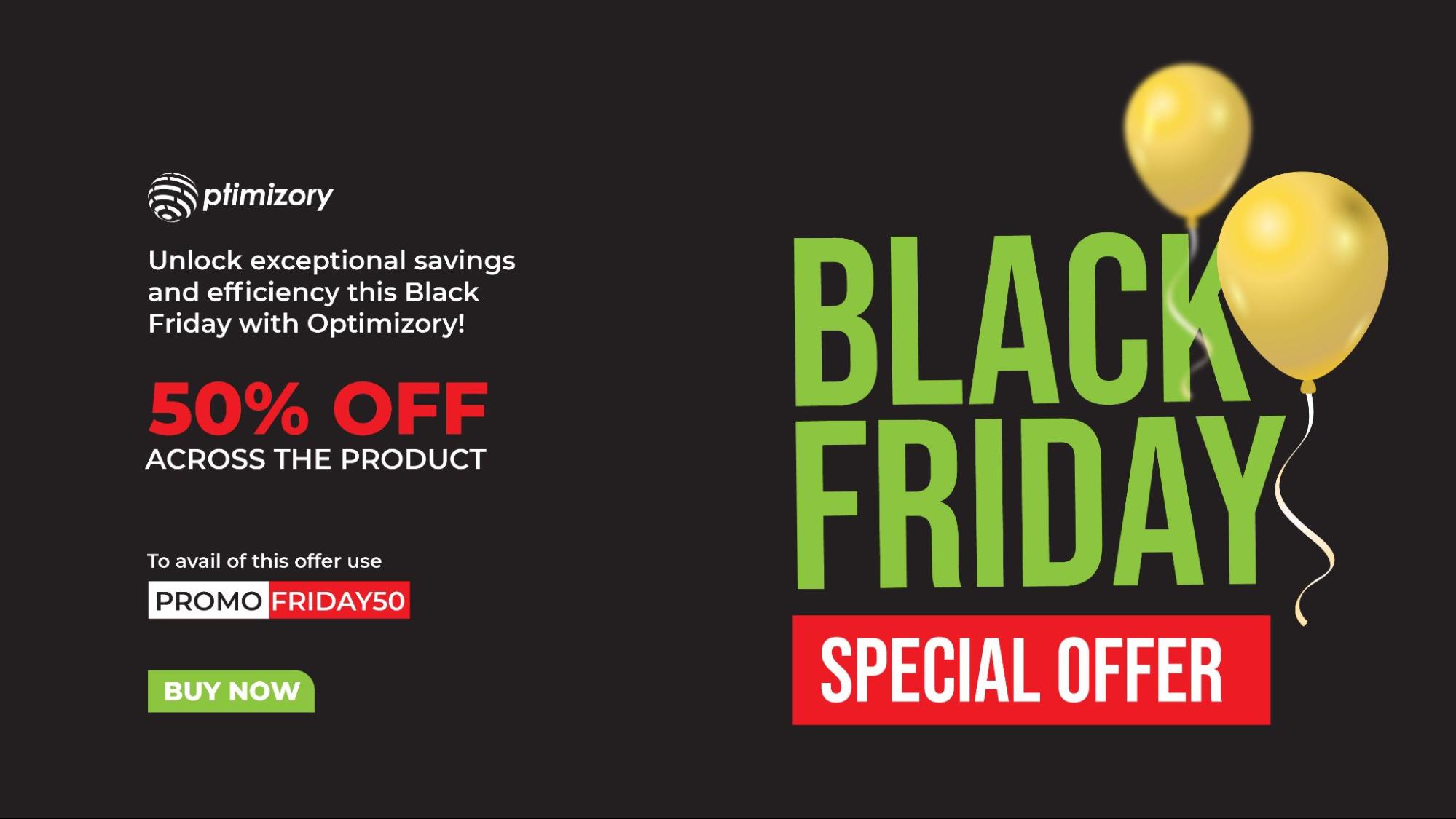 The Pillars of Optimizory
1. Visionary Portfolio: Pioneering Transformation
At Optimizory, our evolved portfolio is a testament to our unwavering commitment to innovation. With a comprehensive range of solutions, we are at the forefront of driving efficiency and fostering growth across industries. Our visionary portfolio encompasses three core pillars: Traceability, Requirements Management, and API Testing, each designed to redefine industry standards and empower businesses to excel.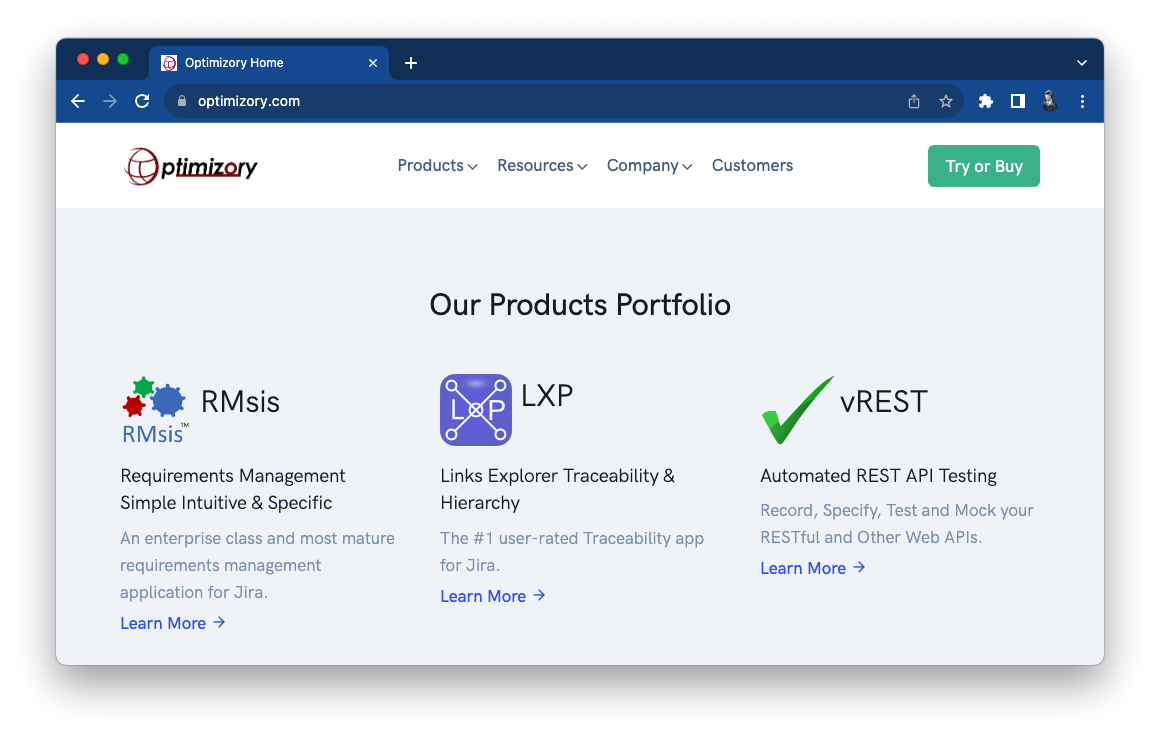 Traceability: Navigating complex projects demands a clear understanding of every step and process. Optimizory's traceability solutions provide a transparent and systematic approach to tracking data, requirements, and changes throughout the project lifecycle. This enhances collaboration and ensures compliance, risk management, and the delivery of high-quality results.
Requirements Management: In the modern landscape, success hinges on meeting and exceeding customer expectations. Optimizory's requirements management solutions offer a structured approach to capturing, analyzing, and managing project requirements. This fosters effective communication, mitigates risks, and ensures that projects are aligned with stakeholders' needs, resulting in successful outcomes.
API Testing: In the digital age, seamless application programming interfaces (APIs) are the backbone of efficient software solutions. Optimizory's API testing solutions empower businesses to ensure APIs' functionality, reliability, and performance. Our advanced testing tools enable comprehensive testing across different scenarios, ensuring a flawless end-user experience.
2. Unparalleled Support: Your Strategic Partner
At Optimizory, we are committed to your success. Our dedication goes beyond mere products – we are your strategic allies in achieving your objectives. Our dedicated support team is here to guide you every step of the way, ensuring a seamless and rewarding journey.
3. Years of Innovation: Leading with Expertise
With Forteen of experience since our inception in 2009, Optimizory has been a trailblazer in delivering technology solutions. Our journey of continuous innovation and evolution has solidified our position as a trusted partner in navigating the intricate landscape of technology.
Unveiling Optimizory's Products:

Links Explorer: Revolutionizing Collaboration
At the heart of our offerings lies Links Explorer – a groundbreaking solution that transforms collaboration, hierarchy, and traceability within Jira.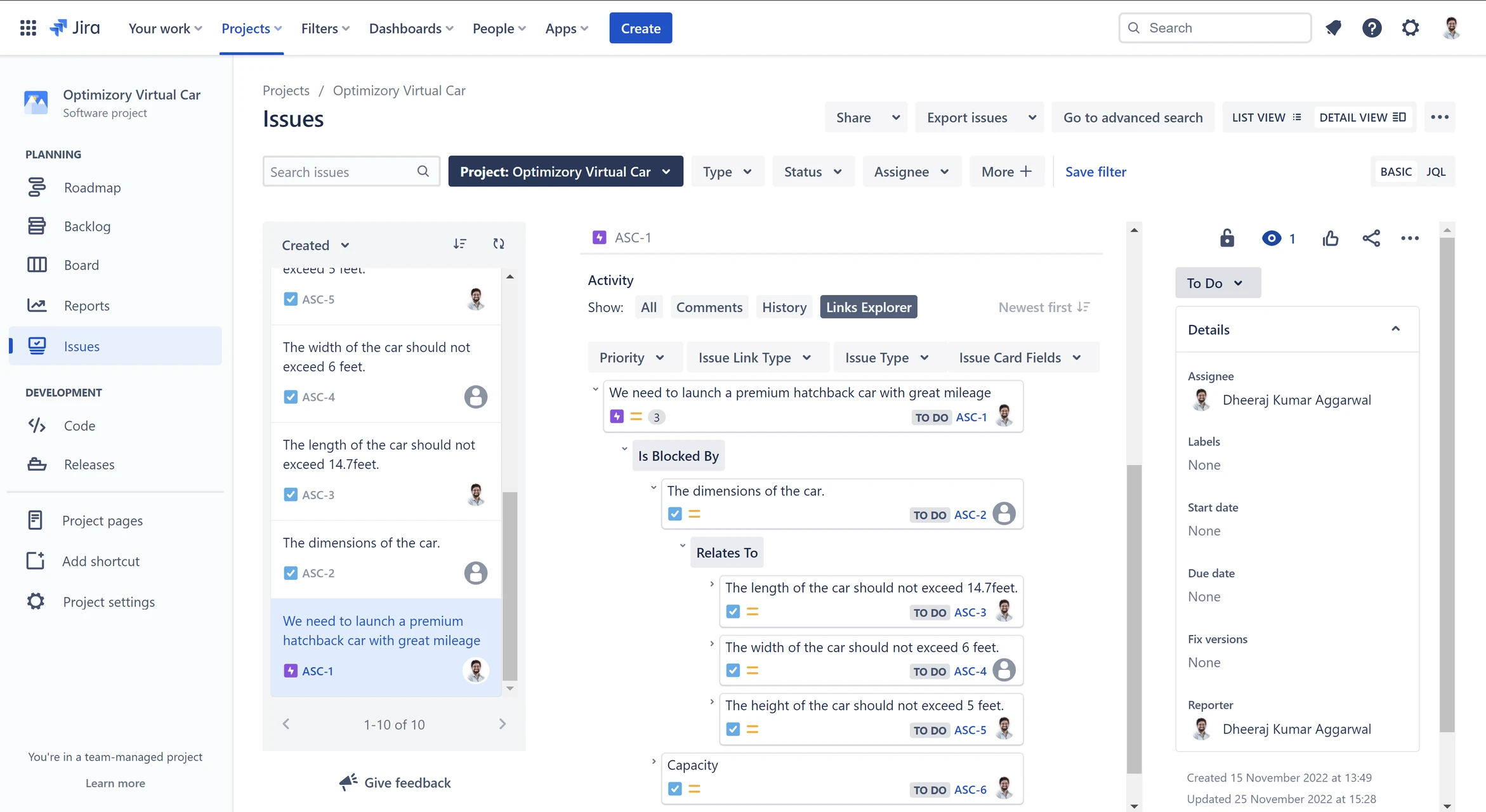 Links Explorer empowers businesses to make informed decisions and drive agile, decisive progress with a unified tree view, real-time reporting engine, and impact analysis features. Elevate your collaboration and streamline your workflows with Links Explorer.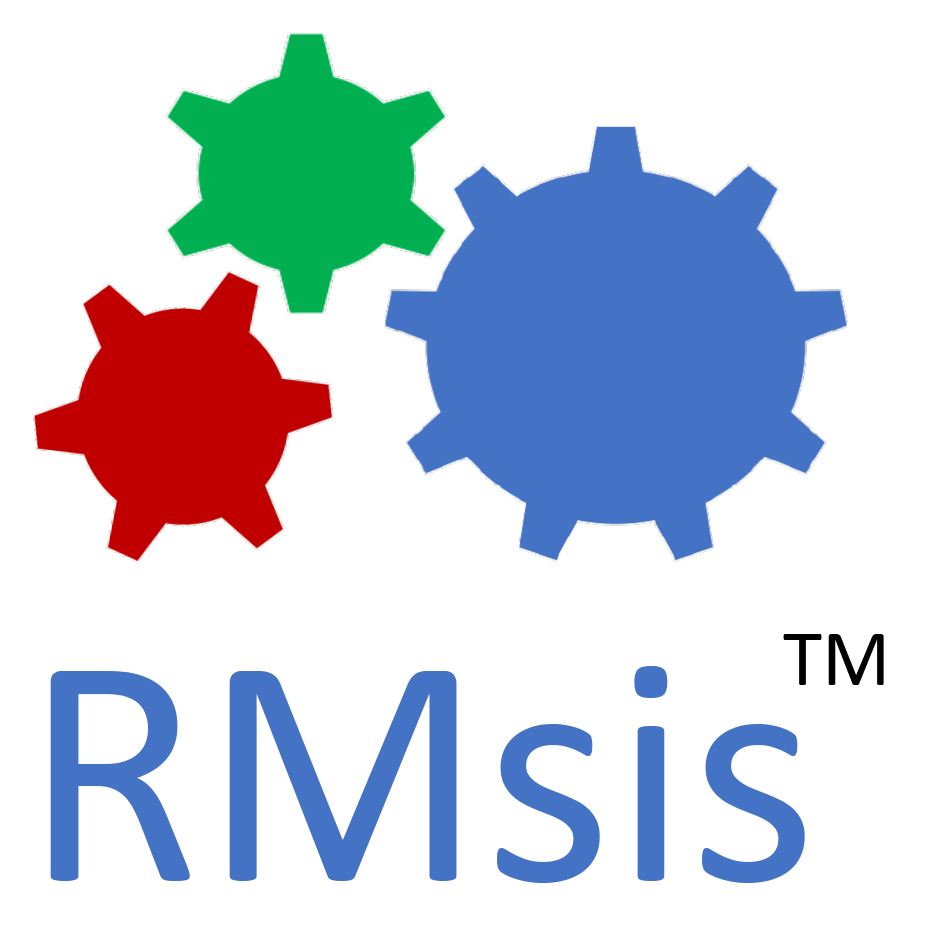 RMsis: Elevating Requirement Management
Our flagship offering, epitomizes innovation in requirement management. With RMsis, businesses can seamlessly capture requirements and transform them into strategic advantages. Uncover hidden efficiencies, ensure compliance, and foster agile project management. RMsis empowers you to reshape challenges into cornerstones of success.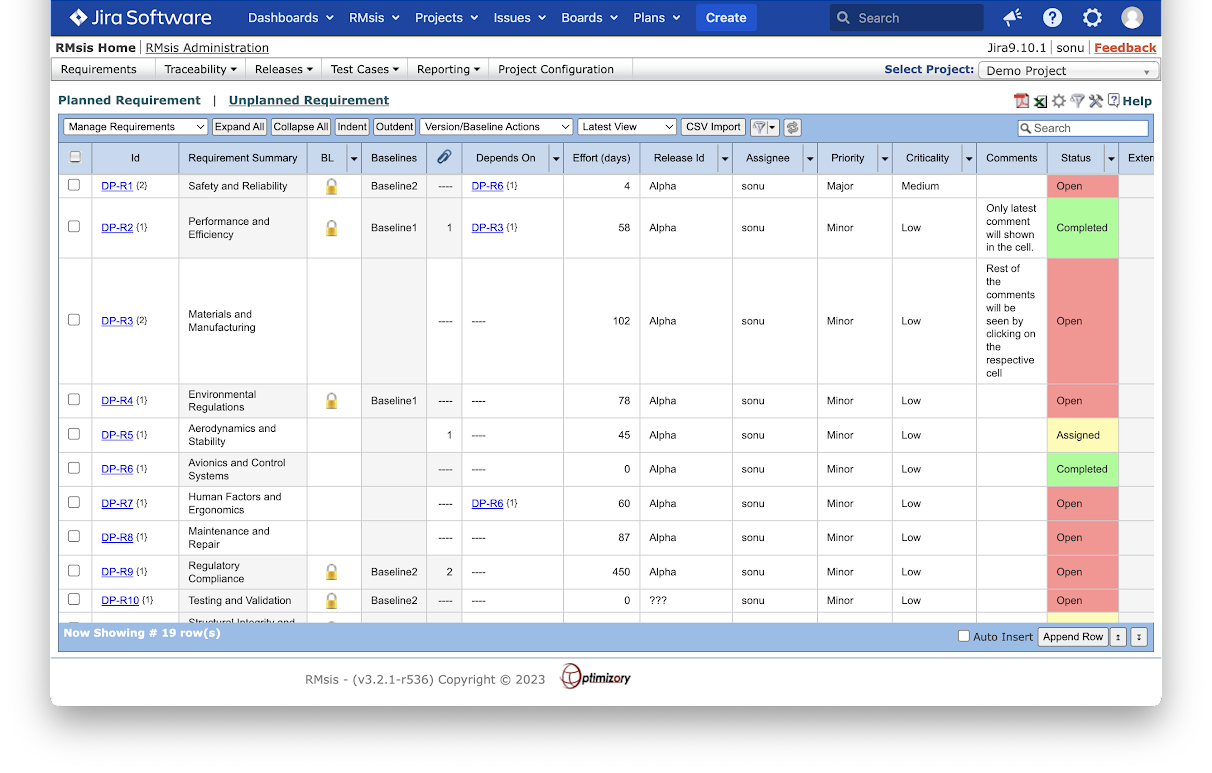 Leading Industries with Optimizory Solutions:
Healthcare Advancement: Elevating Manufacturing Efficiency
Optimizory is a key player in refining operations within the healthcare manufacturing sector. Our solutions empower healthcare equipment manufacturers to seamlessly manage data, ensure compliance, and optimize processes. This contributes to enhanced manufacturing efficiency, product quality, and overall operational excellence.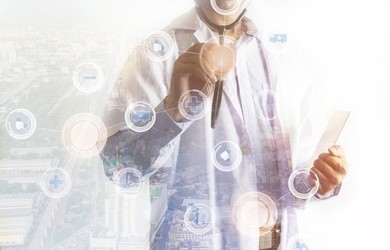 Aviation Excellence: Ensuring Safety and Compliance
Safety and compliance are paramount in the aviation industry, and Optimizory is at the forefront of ensuring these standards. Our solutions offer robust traceability and compliance tools, bolstering safety and operational efficiency and fostering trust within the aviation landscape.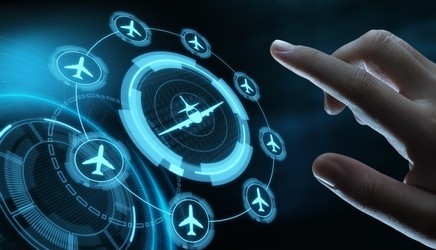 Manufacturing Efficiency: Driving Quality and Productivity
Optimizory's solutions are instrumental in boosting manufacturing efficiency. By optimizing workflows, ensuring compliance, and enhancing traceability, we empower manufacturers to deliver exceptional products while maintaining operational excellence. Our solutions pave the way for streamlined processes and enhanced competitiveness.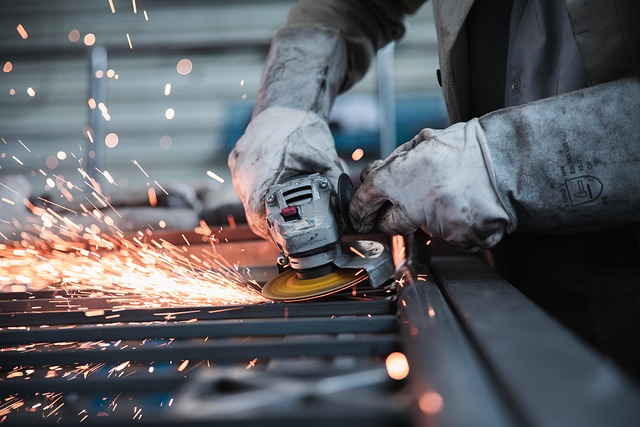 Elevating Standards Across Diverse Sectors
Optimizory extends its expertise to multiple sectors including Space, Telecommunication, and Defence. These industries demand rigorous "requirement engineering" processes, and our solutions ensure compliance, precision, and operational excellence in these critical fields.
Leading the Way: The Optimizory Advantage
Our development roadmap is filled with exciting updates and enhancements designed to improve functionality and user experience. At Optimizory, we're committed to continuous improvement, meeting the evolving needs of our users, and staying at the forefront of structured problem-solving and requirement management solutions.
Witness the convergence of innovation, precision, and compliance as we redefines the contours of requirement management.
Shaping Tomorrow with Optimizory
As we look ahead, Optimizory remains steadfast in pushing the boundaries of innovation and technology. With an unwavering focus on excellence, we are dedicated to shaping the industries of tomorrow, fostering growth, and delivering unparalleled solutions that redefine possibilities.
Elevate Your Journey with Us
Partnering with Optimizory is more than a collaboration – it's an opportunity to embark on a transformative journey. Our support, experience, and innovative solutions converge to empower your business, helping you navigate challenges, amplify efficiencies, and drive progress. Choose Optimizory as your strategic ally and elevate your path to success.
Are you ready to unlock the full potential of collaboration?
Contact us today to explore how Optimizory can revolutionize your business.